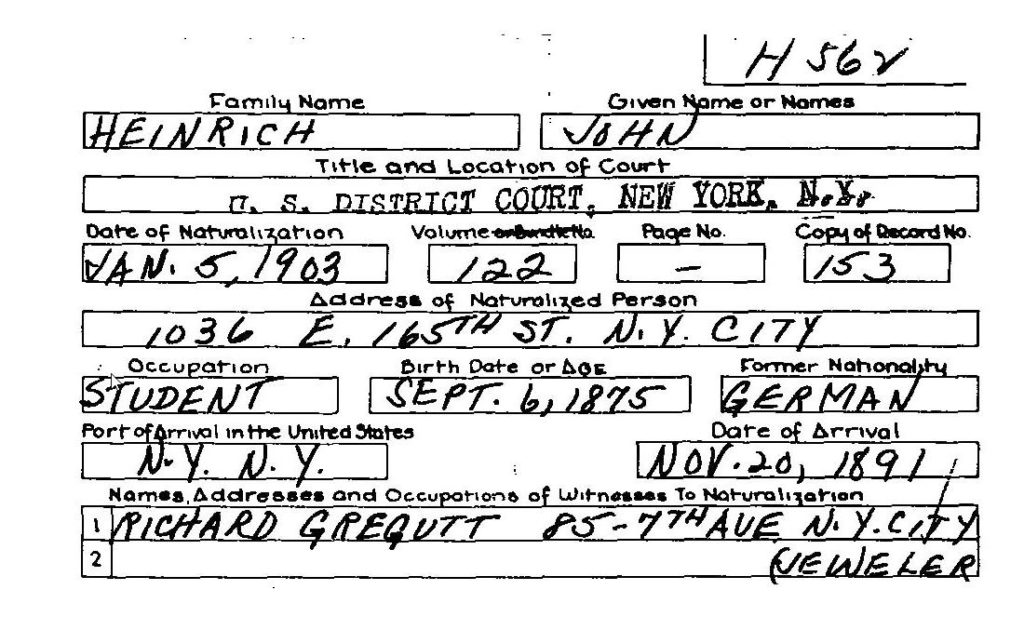 Richard Gregutt was a boyhood friend of John's and his sponsor for the naturalisation declaration. On that document he declares knowing John for 11 years, almost as long as John has been in the US at that point.
Digging further it seems Richard was born in the US, his parents immigrated from Germany before John was born and that he is close to the same age as John. It seems reasonable to assume there is no connection back to Germany although this is being checked out.
Later in life Richard was a salesman at Tiffany's.